T&T ready and able to provide world class data hosting services
TSTT's top rated data centre leads the way
Port-of-Spain, Trinidad – February 9, 2019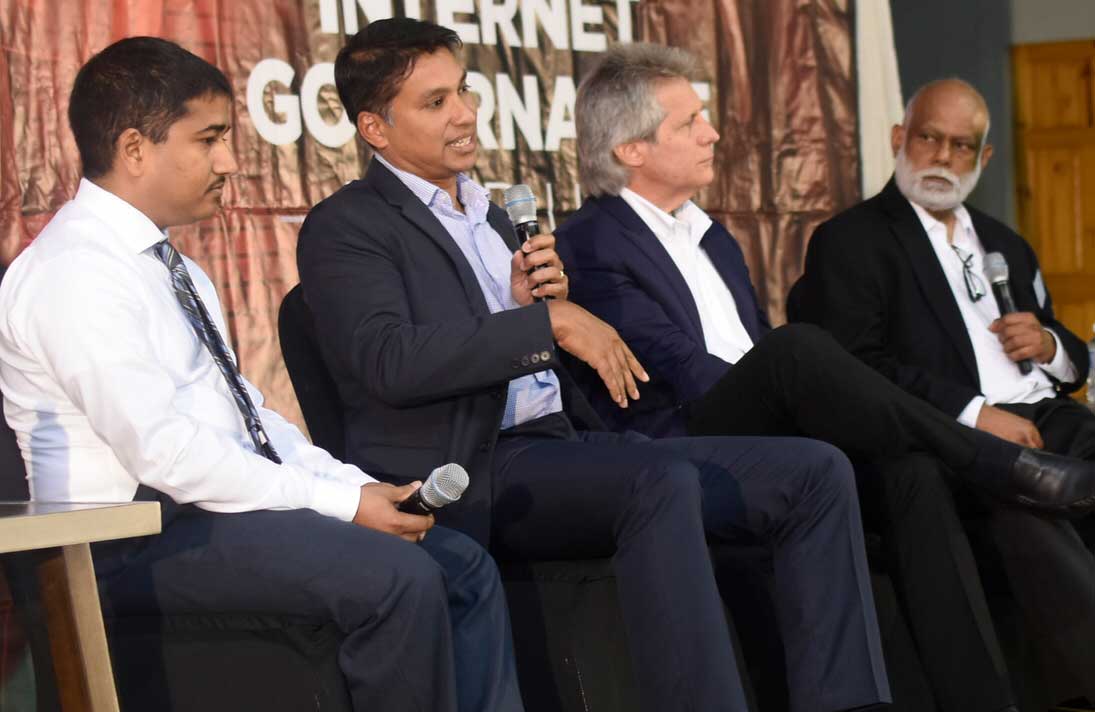 Microsoft's Darren Mohammed contributes to the discussion on Data hosting at the 2020 Trinidad and Tobago Internet Governance Forum. Mohammed is flanked by Air Link's Keenan Singh (left) and TSTT's Ian Galt (immediate right) and TTMAG Director, George Gobin
Trinidad and Tobago's data hosting capabilities are on par with its international counterparts.
This was the general sentiment conveyed by a team of experts at the fourth annual Trinidad and Tobago Internet Governance Forum (TTIGF), hosted by the Trinidad and Tobago Multistakeholder Advisory Group (TTMAG). The Forum, themed, 'The Internet and You: Ensuring the Internet's Future' took place recently at Naparima College, San Fernando.
Communications Solutions Provider and owner of the region's most certified data centre, TSTT, participated in a Panel Discussion entitled 'Data Hosting: Locally or Internationally?' The session, which was moderated by TTMAG Director George Gobin, featured:
– Ian Galt, General Manager Enterprise Services, TSTT
– Darren Mohammed, Corporate Business Manager for the Caribbean and Country Representative, Microsoft Trinidad and
– Keenan Singh, CEO, Air Link Networks
The discussion ranged far and wide touching on a variety of matters from the Government's role in IT and data centre development, to the absence of a national cloud policy and its impact, the elements needed to foster Research and Development in new and emerging ICT technologies and the benefits and disadvantages associated with engaging either a local or foreign data centre provider.
Both TSTT's Ian Galt and Air Link's Keenan Singh agreed that Trinidad and Tobago had the talent to establish and operate local data centres and to innovate. Galt pointed to TSTT's own internationally certified data centre (TIA-942-B and SOC II) and its award winning e-tender platform, developed and operated by talented Trinbagonians.
"We are proud that, in the last year, we have won business away from international providers," said Galt. He further noted that TSTT's data centre was designed specifically to serve the local, regional and international corporate markets. Adding that it wasn't just about the infrastructure, but the process, the people and the continuous reinvestment, he revealed: "We've just gone through the process to renew our certification which will run us to 2022."
An emphatic Singh noted that data hosting and related IT services could be bigger than oil for T&T, "the next big thing." We just need to engage our bright young minds and provide them opportunities so they have a reason to stay in Trinidad and Tobago, he explained.
Microsoft's Mohammed contributed to the discussion by adding, "We are living at the best time for humankind to innovate…The sky is the limit. Anything a Trinbagonian national dreams of can be implemented because he has technology at his fingertips. The challenge is how we foster that innovation as a country and as parents."
All the panelists agreed that a key advantage of local over foreign data centres was the ability for the local business to pay in TT dollars rather than foreign currency. Other benefits of hosting locally included support of the local industry which had invested in facilities, overall lower costs because of lower communications costs, and value added services.
In addition, there is a great deal of data that, legally, cannot be stored or transmitted outside of the country such as data classified as top secret and criminal records, Mohammed pointed out. "There is no right answer to data residency. It depends on the data itself and which data could be put in the public cloud and which data should not be there."
Both Galt and Mohammed said that despite the lack of a national cloud policy, both their companies had provided input into the policy, knew what would be expected, and were already operating their data centres as if the policy was already law. In fact, both data centres wish to operate according to the European Union's General Data Protection Regulation (GDPR) requirements, which is considered the gold standard for privacy, security and compliance issues.
"We are ready for it," Galt said confidently.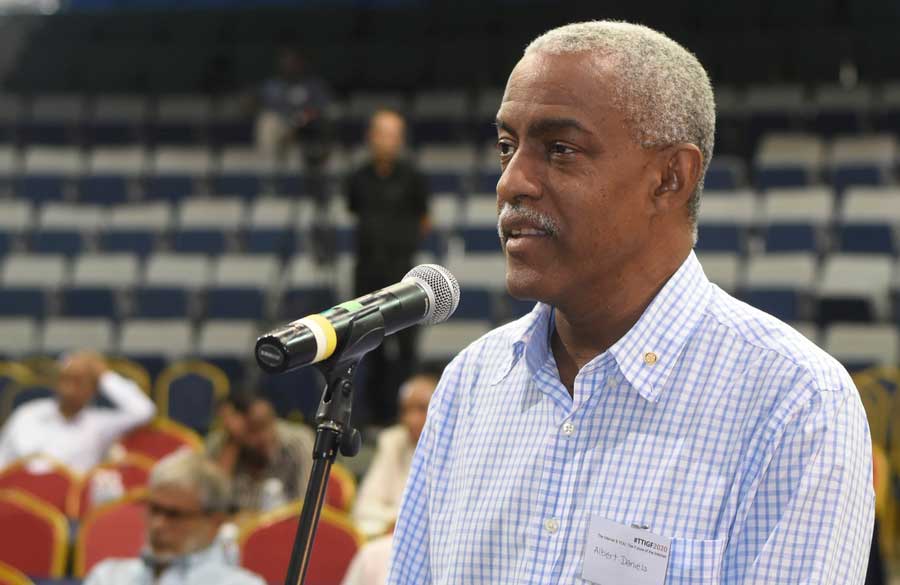 Industry expert, Albert Daniels, provides valuable input to the discussion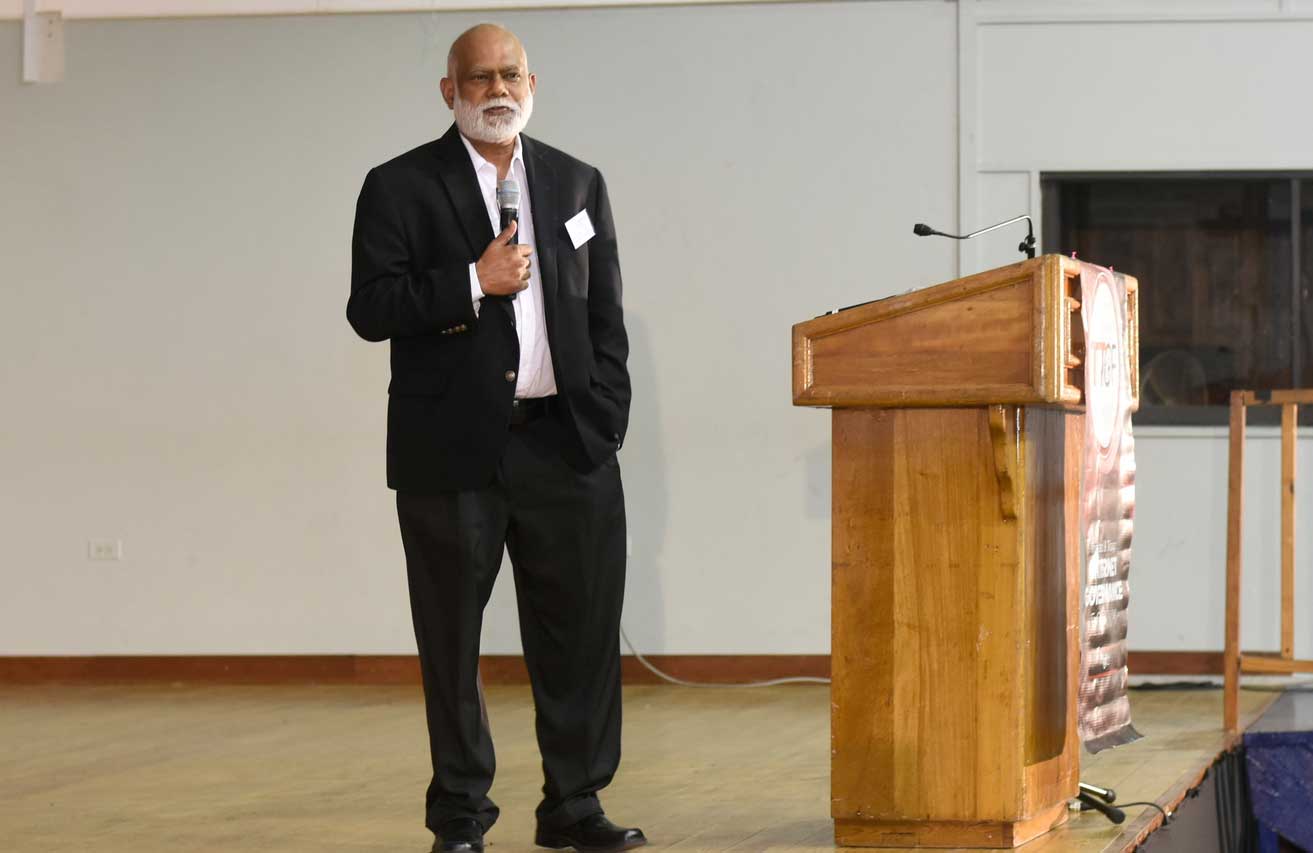 George Gobin, Director of Trinidad and Tobago Multistakeholder Advisory Group, introduces the panel prior to the data hosting discussion
Request a Demo